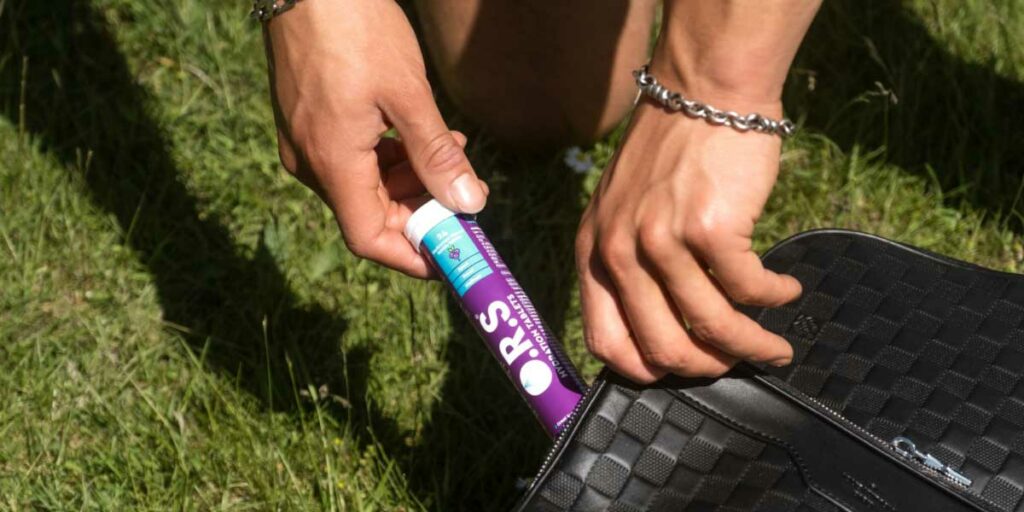 Whether you are planning a backpacking adventure or a package holiday with the family, it is essential to always bring a first aid kit in case someone falls ill on vacation.
Of course, what you bring will depend on the type of break you are planning, but there are some essentials you shouldn't leave the country without.
Pain relief
Pain relief tablets are necessary to pack in your suitcase, as they can be used to remedy a multitude of conditions, including headaches, injuries, colds, ear aches, fevers, and even hangovers. Make sure you bring the appropriate pain relief for the different ages of your group.
Travel sickness tablets
If you or your children suffer from motion sickness, it is wise to bring some anti-nausea pills on holiday with you. These will reduce feelings of nausea, which could mean the difference between a peaceful flight or a messy one.
You might also want to give travel sickness wristbands a go, particularly if one of your party is pregnant and unable to take tablets. They work by providing acupressure, which helps relieve symptoms of nausea and vomiting.
Plasters and wipes
Families need to make sure plasters and antiseptic wipes are in their first aid kits, as they are bound to need them. Kids get scrapes all the time, as they are constantly jumping, climbing and falling, so make sure you keep their wounds clean.
If you are planning a particularly active holiday, you might want to bring some bandage wrap and gauze as well.
Antihistamine tablets and cream
Antihistamine cream is a must for soothing nasty bites, rashes and irritations. They reduce inflammation and relieve itchiness, helping the bites or allergic reactions to calm down quicker.
It is also wise to bring antihistamine tablets, especially if there are known allergy sufferers in the group. These can treat reactions quickly, so medical attention can be avoided.
Rehydration solutions
One of the bad things about going on holiday is the risk of diarrhoea or sickness. Many people suffer from gastro problems in hot countries, whether it's because of poor food hygiene, the heat causing microbes to multiply more quickly, or simply eating unfamiliar cuisine. Therefore, it is wise not to leave home without some oral rehydration tablets.
Replenishing the body of electrolytes and sugar helps to boost its hydration levels, meaning recovery time is quicker.
Don't forget, if you're somewhere hot, you will feel dehydrated anyway, and diarrhoea or sickness will make this ten times worse, so it is essential to rehydrate yourself as much as possible to feel well again.
Scissors and tweezers
If you are packing a suitcase for your trip, you could do with bringing a small pair of scissors and tweezers. These are useful if you need to cut bandages, or remove splinters or grit from wounds. Safety pins are also a good idea for securing bandages.
Thermometer
Bringing a thermometer is particularly wise if you are travelling with children, as you can keep an eye on their temperature. This way you can see if they have a fever, and if it is improving with painkillers or not, helping you decide whether you need emergency treatment.